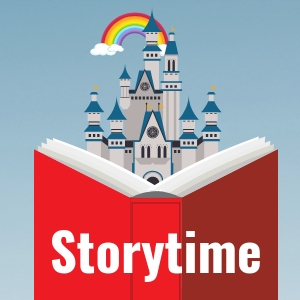 Storytime
Labor Day to Memorial Day
Baby and Toddler Storytime: Wednesdays at 10:30am
For ages 0-3, 15-20 minutes of guided activities, followed by free play and social time. We alternate traditional storytimes with weeks of art, music, movement, or sensory activities.
Preschool Storytime: Thursdays at 10:30am
For ages 3-5, read a story, learn a song or finger play, create a craft or do an activity, and end with a second story.