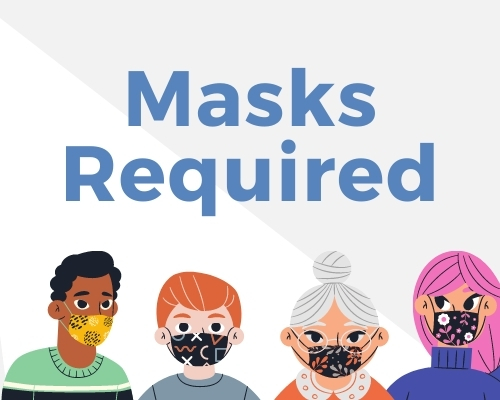 Rusk County is in the Red: Masks Required
Due to the number of COVID-19 cases, the county is now in the highest status for COVID-19 transmission.
As a result, the library now requires masks be worn in the building. We also expect everyone to use social distancing in the library.
Thank you for cooperating with us, Rusk County Health Department, and nurses and doctors of Wisconsin.
Explore the Digital Library
Resources included with your library card…
NEW ITEMS
Click on the item to request the format of your choice.
Get Internet for Less
Emergency Broadband Benefit begins May 12
This is a temporary FCC program to help families and households struggling to afford broadband internet service during the COVID-19 pandemic. For those who qualify, EBB provides:
Up to $50/month discount for broadband service;
Up to $75/month discount for households on qualifying Tribal lands; and
A one-time discount of up to $100 for a laptop, desktop computer, or tablet purchased through a participating provider if the household contributes more than $10 but less than $50 toward the purchase price.